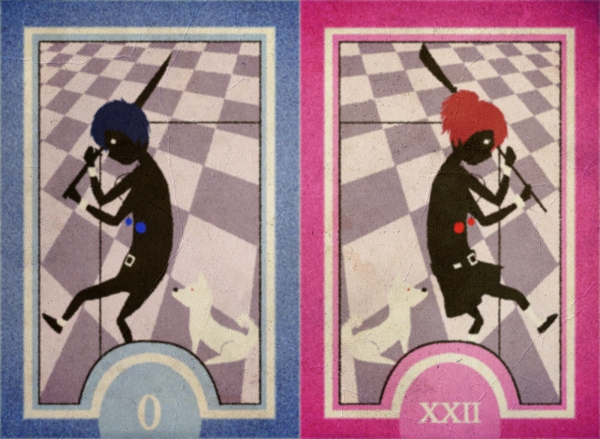 Page under construction. ROMHacking-related project updates and document hosting space.
Ghost Trick:
Project Scope (high to low priority; includes heavy game spoilers). Click to reveal.

Replace Sissel's talk sprites with the cat's - without changing Yomiel. Current process involves manually replacing all pointers in .en.xml files corresponding to Sissel's sprites and pointing them all to the cat.
Replace other UI elements. Elements referring to Sissel, such as the small icon to switch when controlling Missile, should be replaced with icons of a cat.
Implement a switch to voluntarily toggle "cat vision" on/off. This may improve narrative cohesion in certain scenes.
Create/insert custom talk sprites for the full range of emotions for the cat. Nice to have, but low priority due to current roadblocks.
ROMHacking.net Progress Thread
Document: Overview of Visual Data in ROM
Document: Directory of Hex Code Master Pointers for Sprites
Additional documentation coming soon.
Tales of Symphonia:
Project Scope (high to low priority). Click to reveal.

Separate Costumes and Titles. Enable player to select custom costumes for characters without compromising stat boosts from good titles.
Additional Costume Options. Some models exist in the ROM code but are not playable (e.g. Rutee model, Kratos prototype model). An option for characters other than Colette to have wings in battle may also be considered.
Implement JP-Exclusive Functionality. The "Sound Test" menu and the Rename Gem item have both been partially but not completely removed from the localization game code. Project aims to reinstate both.
Kratos Route Heimdall Scene. Insert a scene the night before the Kratos fight in Heimdall if the player does Kratos's route. Once the code is functional, writing would be outsourced and credited appropriately.
Affection Tracker. Implement a mechanism to easily track the affection of party members.
Documentation coming soon.
Panel de Pon:
Project Scope (high to low priority). Click to reveal.

Understand game code. Make ROM map and/or documentation outlining game contents and how it works.
Learn AI behavior. Once this has been determined, may possibly use it to look at later games in the series (eg. Pokemon Puzzle League) that have added to the AI behavior.
Other items TBD.
Document: Player/AI Panel Field Data
Additional documentation coming soon.